Featured Video
The smartest investment of marketing dollars is "Targeted Marketing" using custom logoed merchandise that will be in front of your client or prospect when they need your product or service. Creative, functional products leave a longer-lasting impression than the fleeting glimpse of a television commercial or print ad.
PSAD provides a full spectrum of promotional products which enhance our clients' competitive presence, brand image and exposure in the public eye. Our online catalog of over 650,000 promotional items is accessible simply by clicking on the "search" button. A picture accompanies each item along with the estimated cost. Please place the items that interest you in the shopping cart and a personalized quote will be prepared for you.
For those of you who like the "Feel" of a traditional catalog, click the Searchable Catalog tab at top of page next to the "HOME" button for our ENVIRONMENTALLY FRIENDLY catalog search. It will allow you to browse catalogs by turning page by page, as well as the ability to search hundreds of these catalogs so you can find the item you are looking for in just seconds.
Whether you're looking for that one perfect item or a complete merchandising program, we consistently provide innovative promotional solutions and meet budget requirements. Our goal is to cultivate long-lasting client relationships by ensuring satisfaction with our comprehensive product selection, valuable creative input, and expedient product delivery.

Your will be right on Target with PS Advertising Specialty Co!
DID YOU KNOW? We do checks and are offering 20% Off for NEW CHECK ORDERS in celebration of our 30th Year in Business.
Use our LINKS button to browse some of our favorite promotional product lines.

Use our SPECIALS button to browse our Flyers and Specials. Check back as these change regularly.
Featured Item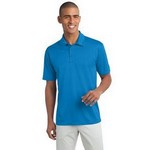 Port Authority® Silk Touch® Performanc...
We took our legendary Silk Touch Polo and made it work even harder. The durable Silk Touch Performance Polo wicks moisture resists snags and thanks to PosiCharge® technology holds onto its color for a...
$13.00 - $16.72
Signature Showrooms